Share knowledge, increase social practices, and build your own community
Our WeSchool platform helps teachers and trainers find a flexible and safe space where students have the confidence to collaborate, exchange opinions, foster and test their creativity and skills.
Beyond the class(ic) room
Thanks to our tools, educators can put contemporary learning methodologies into practise – such as the flipped classroom or challenge-based learning – and build the best learning path for their students' growth. Asynchronous assignments paired with synchronous sessions for single students or project groups help engage beyond time and space, creating a truly blended education system.
Designed for both teachers and students

Learning effectively means learning from one another. With WeSchool, students and teachers can engage in their own communities leading to higher motivation and feelings of empowerment. 
What we offer: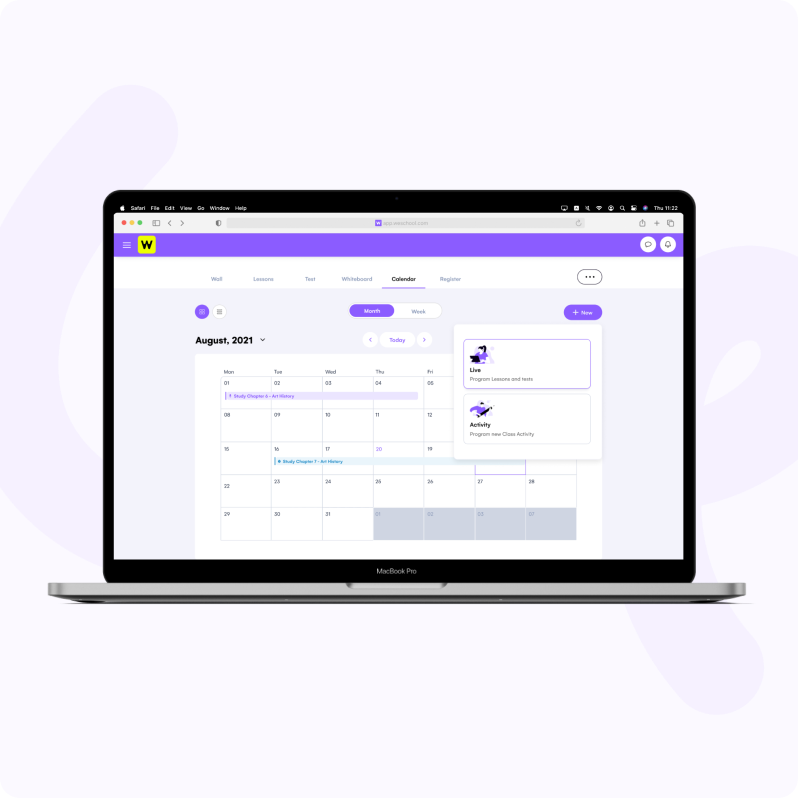 The Wall
a social environment in which you can create Q&A sessions and let students comment and dive deeper into the contents.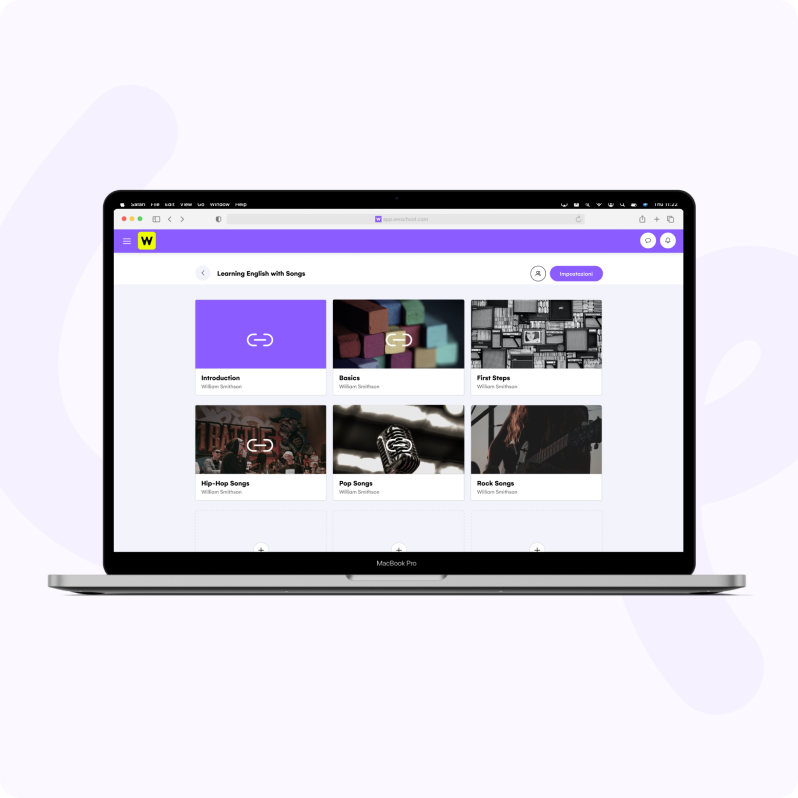 Lessons
a space that collects all materials used during the learning session and encourages your students to contribute to the community repository.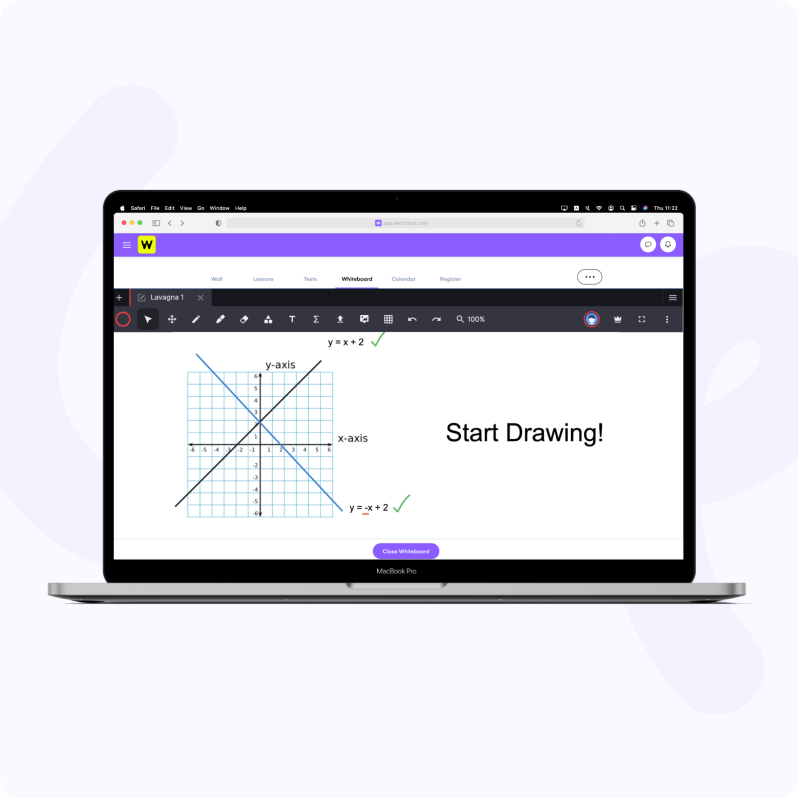 Chalkboard
an interactive chalkboard that enables you to teach, collaborate and share examples with your students in real-time.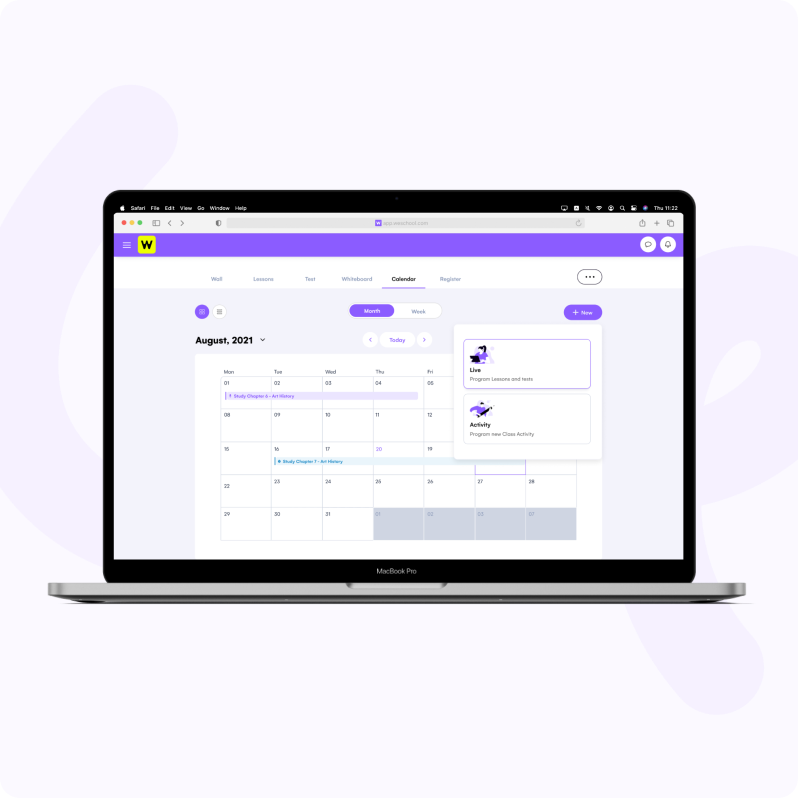 Calendar
your go-to place to manage and plan activities as well as live sessions for all classes or personalized for single students.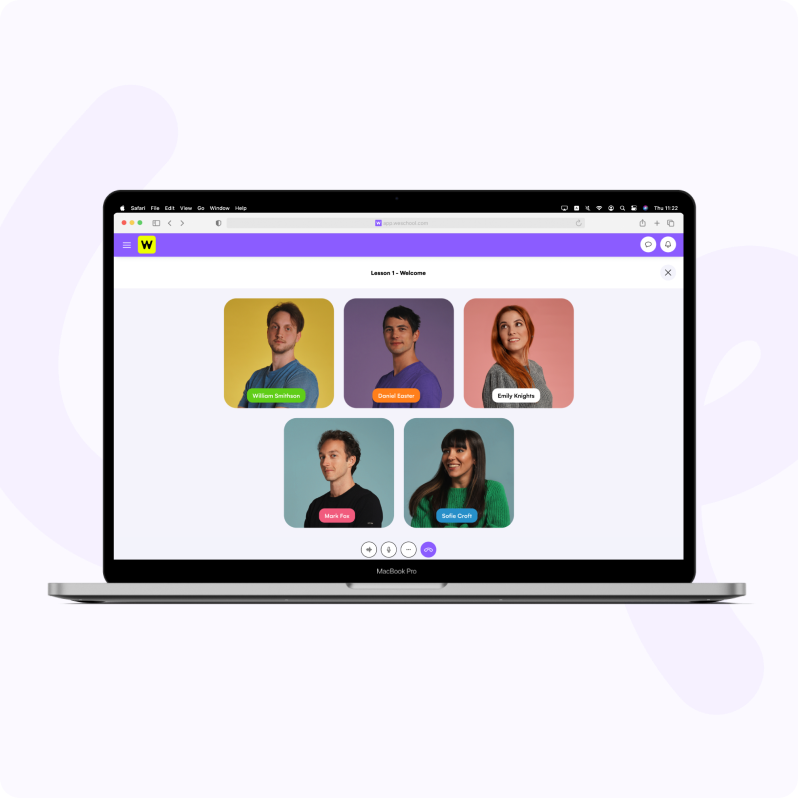 Live Sessions
keep your students engaged by integrating your favorite conference tools. We currently support Google Meet, Zoom, Microsoft Teams and Cisco Webex.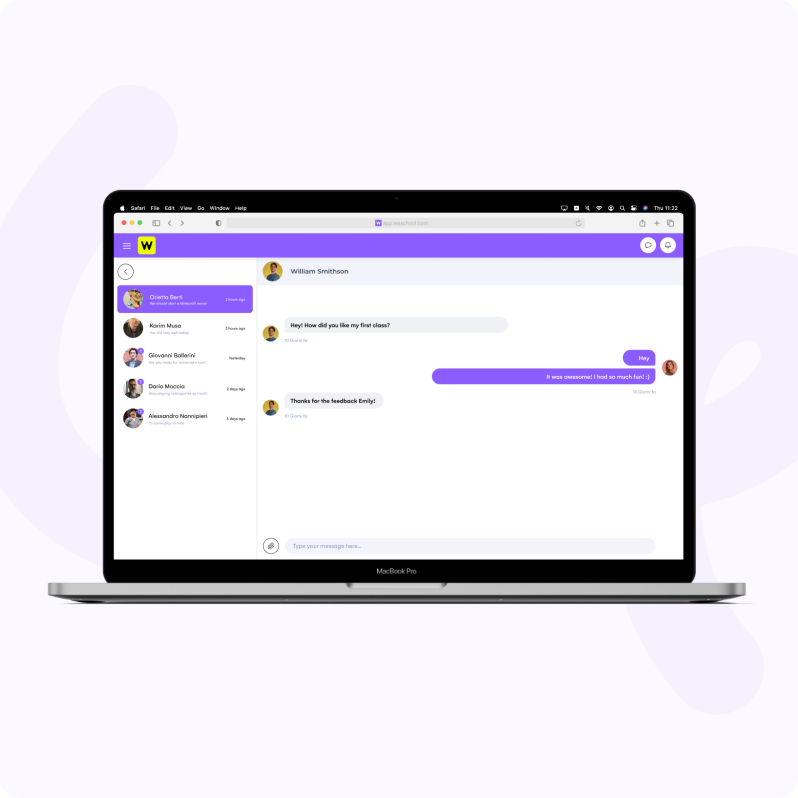 Chat
our integrated chat system helps you naturally start conversations with your students while facilitating interaction among each other.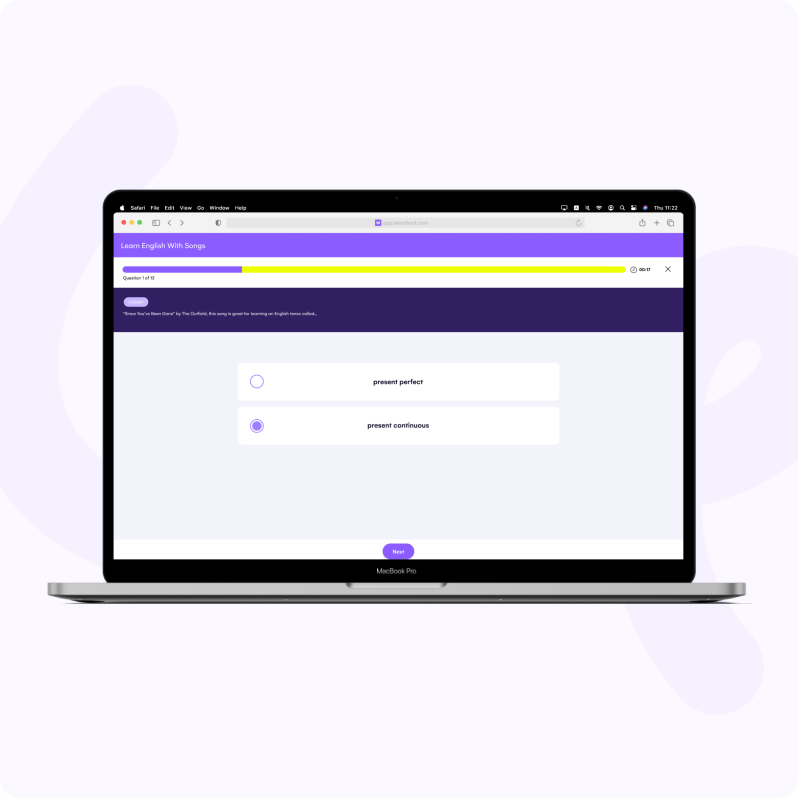 Test
* nine question types — from crossword to video quiz — will help create gamified digital assignments and make learning fun. 
Plan annually
As an admin, you can autonomously check, manage, and duplicate groups.
Group and monitor
Filter users by roles, manage them inside groups, and check their activities.
Leverage Artificial Intelligence
Read and visualize data to track access, measure content interactions, and monitor test results to identify outliers inside your institution.