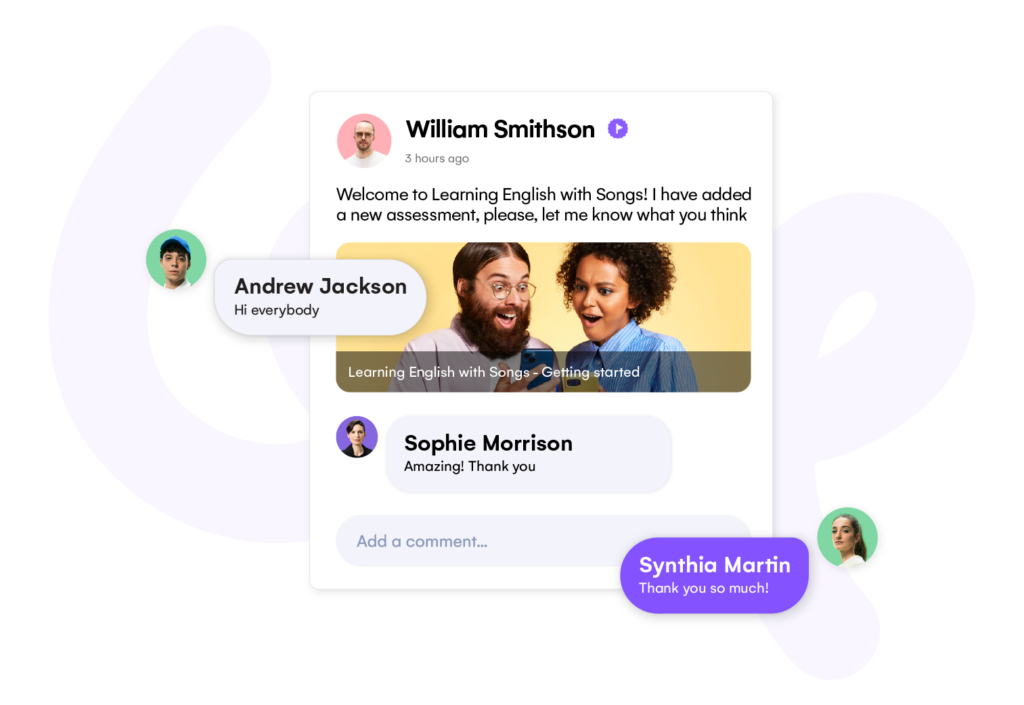 Build learning communities.
A seamless experience where instructors and learners can connect, collaborate, exchange opinions, foster and test their creativity and skills. A platform designed to promote social learning across environments.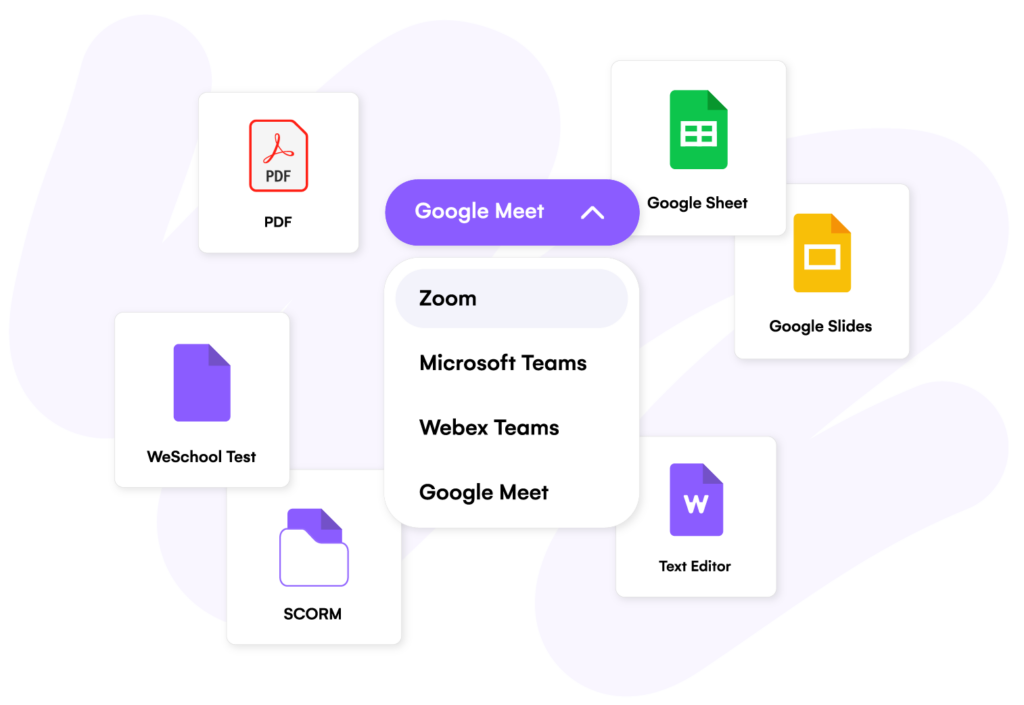 Comprehensive platform.
No more flicking through different links, tools, third-party ads or distractions. Integrate with trusted tools to embed content, host live sessions, plan activities in the calendar, and more, in an interactive space made for learning.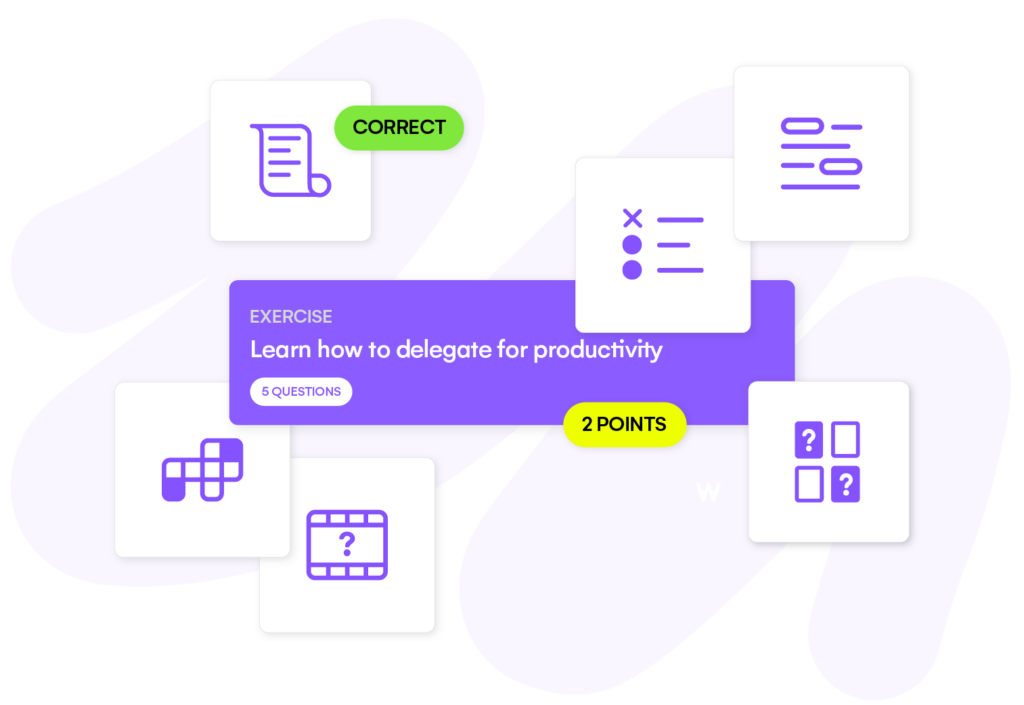 Incorporate new learning methodologies.
Put contemporary learning methodologies – such as the flipped classroom or challenge-based learning – into practice and build the best learning path for the learners' growth. Then pair asynchronous tasks and synchronous sessions for higher engagement rates while creating a truly blended learning system.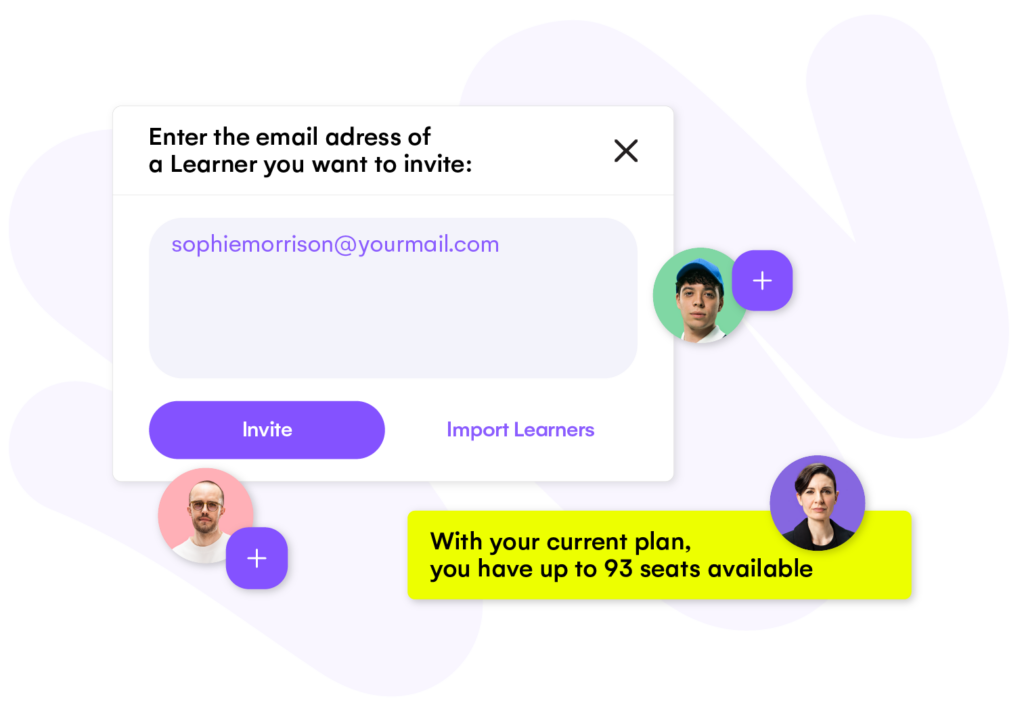 Scale your learning community.
Our platform is designed to support learning no matter the scale: from 1-to-1 mentoring to thousands of users in a single session. Admins can check, manage, and duplicate groups: Add as many users as required, filter them by roles, manage them in groups, and check their performance.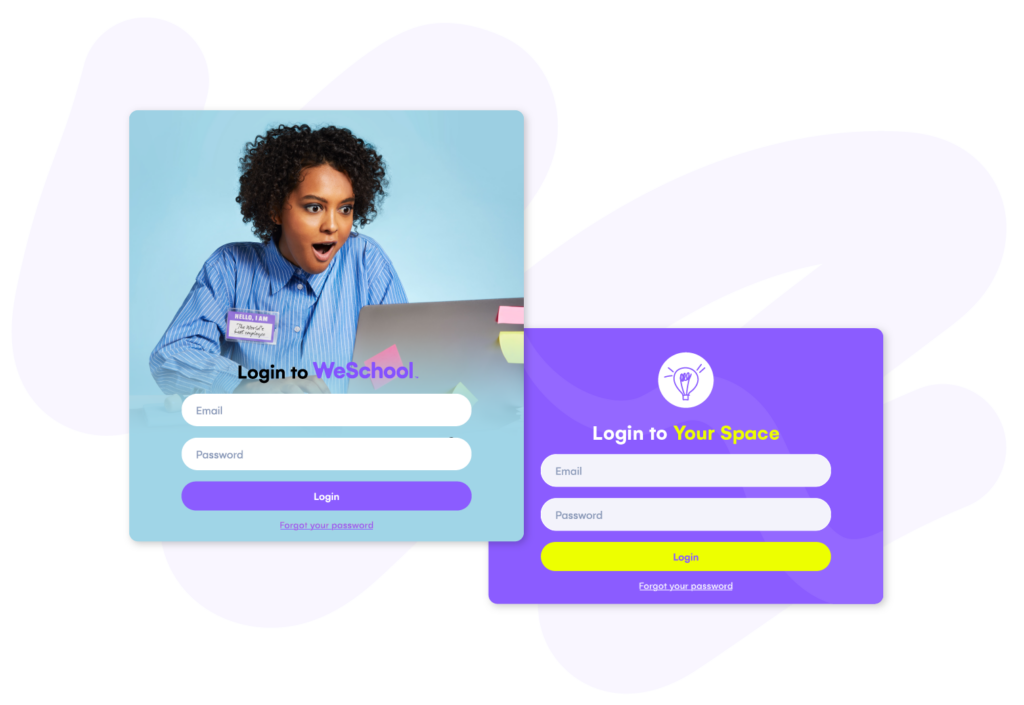 Customize your Space.
Personalize your learning environment and encourage learners to customize their profiles to make your space unique and bring your brand through.
Our next-gen LMS is designed for social learning in online and blended environments, no matter the context.
WeSchool tools are universal, meaning they encourage a sense of community, collaboration and empowerment across all learning environments: online, blended, face-to-face, corporate, K-12, and professional training … You name it, we enable.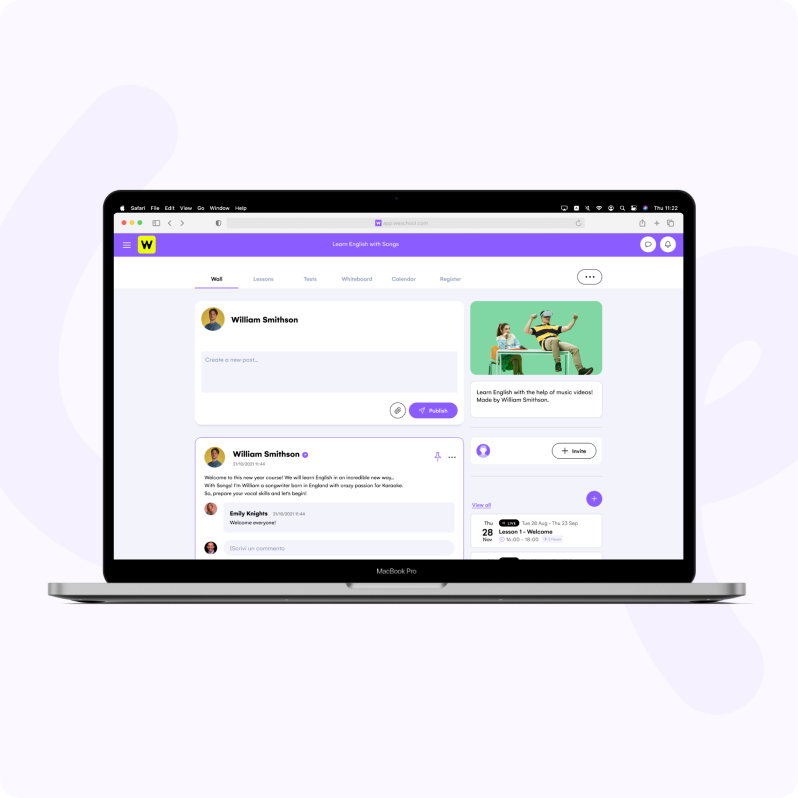 The Wall
A social environment to create Q&A's and encourage learners to interact, share ideas and dive deeper into course contents.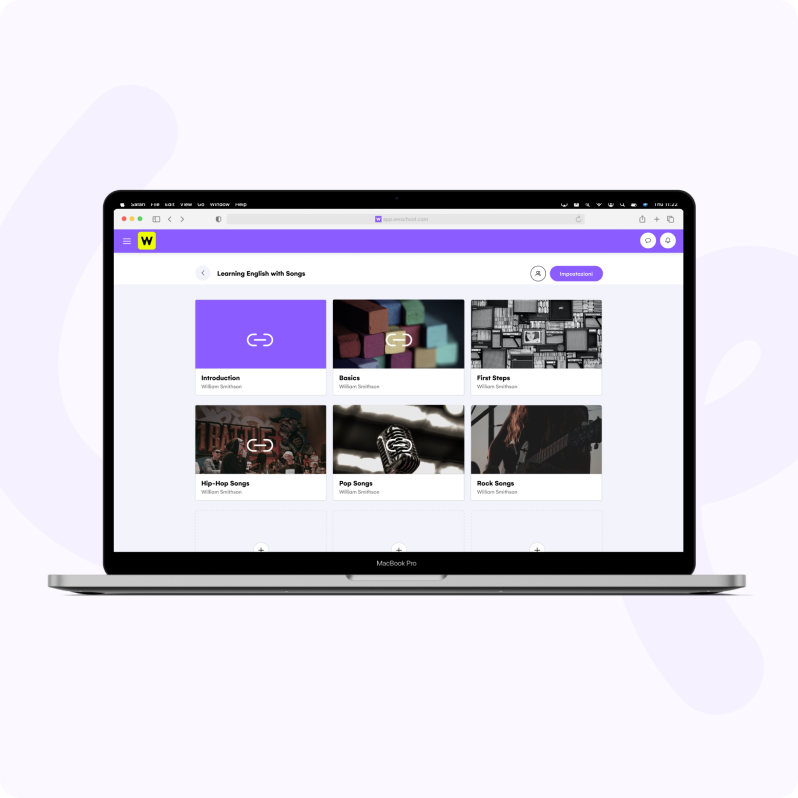 Lessons
Where all materials used during live and offline sessions are collected to encourage learners to contribute to the community's content bank.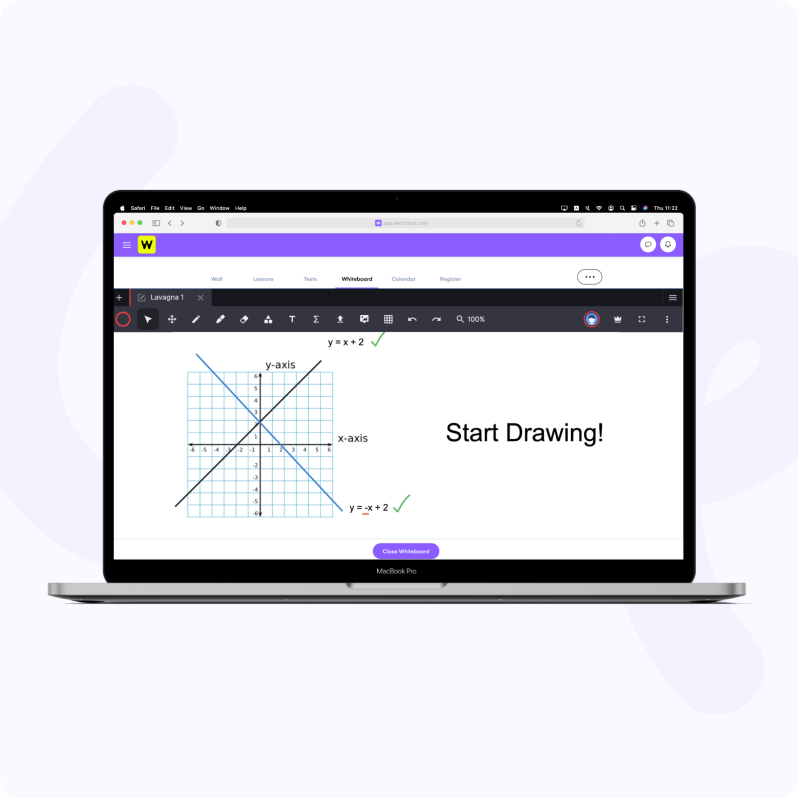 Whiteboard
An interactive board to support teaching and collaboration in real time.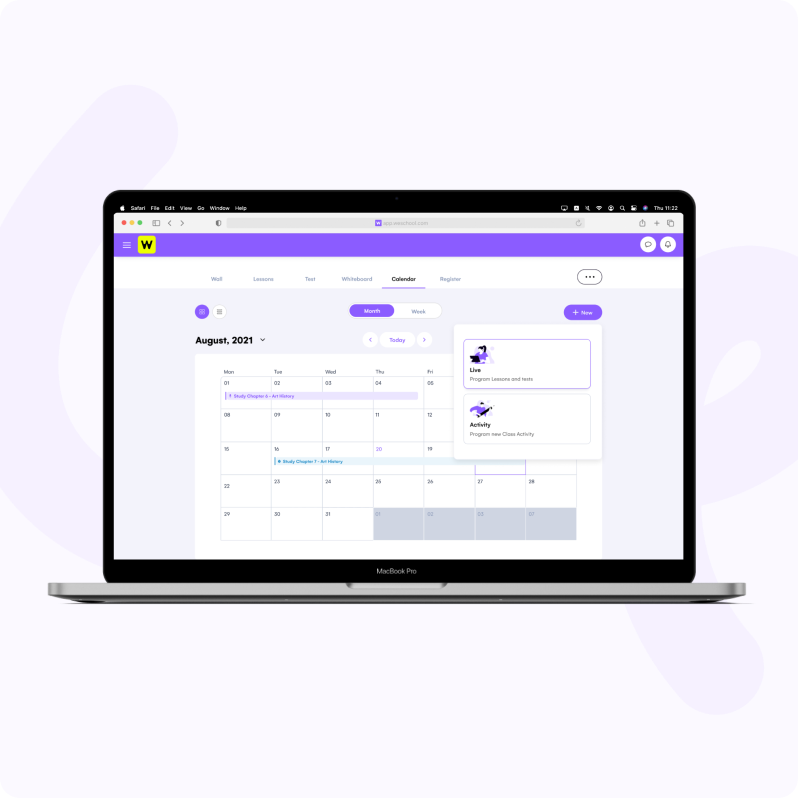 Calendar
Your go-to tool to manage, plan and oversee activities, live sessions, tests and assignments for individual learners or larger groups.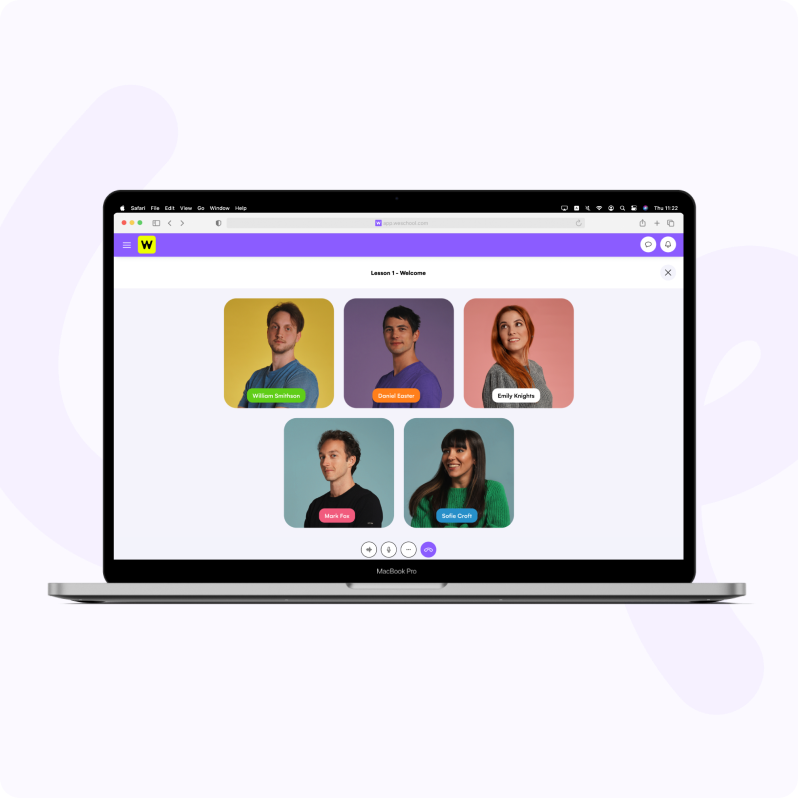 Live Sessions
Support real-time learning by integrating your trusted conference tools. We currently support Google Meet, Zoom, Microsoft Teams and Cisco Webex.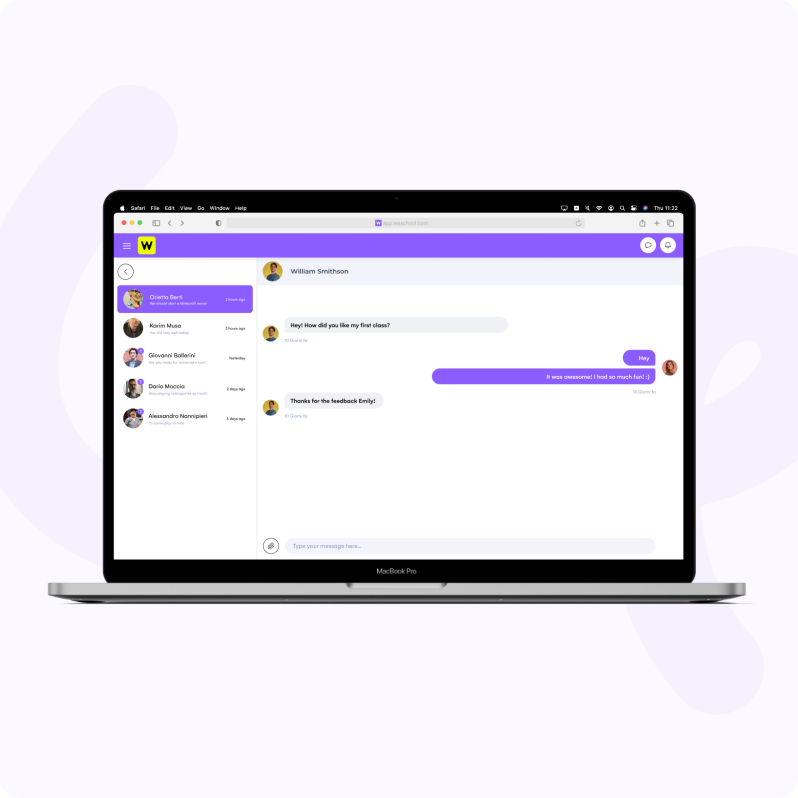 Chat
Start group-based and private conversations with learners and facilitate interaction between them.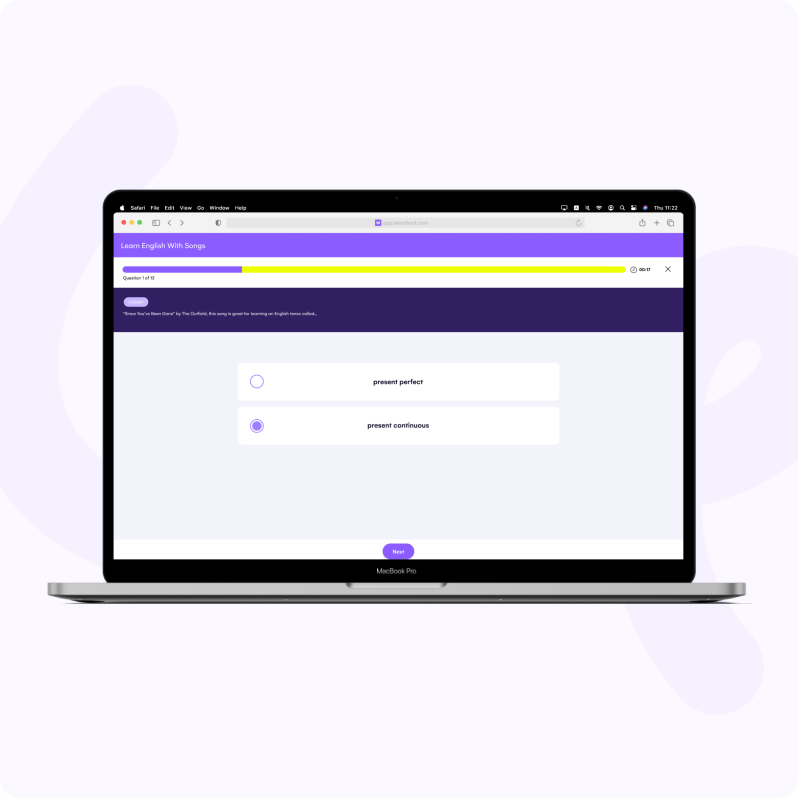 Test
Support learner progress by creating up to nine different types of exercises and assignments. From crosswords and video quizzes to long responses, our tests will help you create gamified digital assignments to make learning more engaging.