Create better learning experiences. On our platform, or however you prefer.
Spark your ideas with our learning resources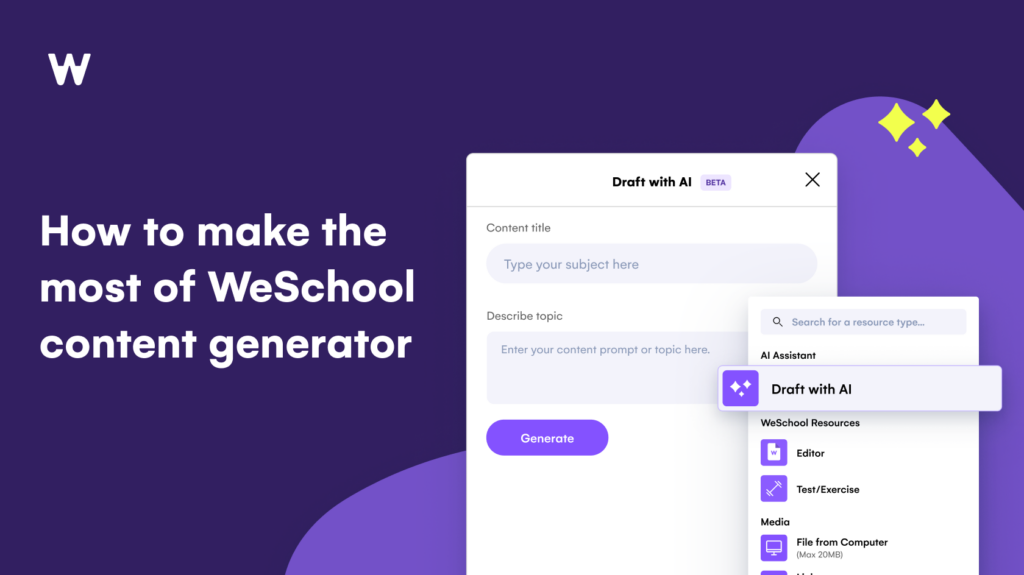 To get started
Get started with all things training: from how to streamline training processes to how to identify skill gaps. There's a starting point for all.
Think alike
Deep dive into the future of learning in the world of work alongside industry leaders.
Like a pro
Learn how to develop, implement or adapt your training experiences like a pro. On WeSchool or on your own.