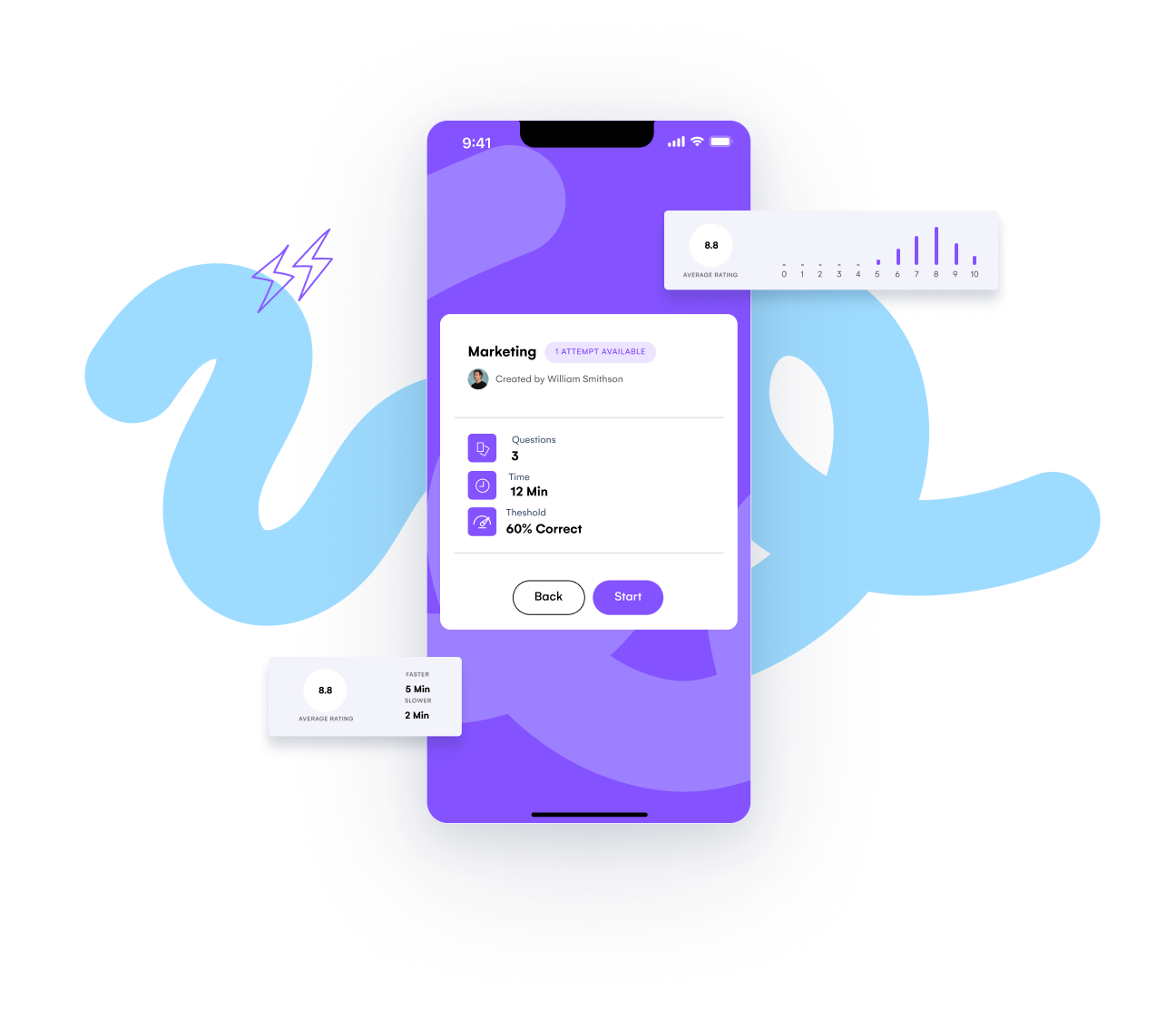 Evaluate progress with our ready-made assessment templates
Asses knowledge easily, by tailoring your exercises and tests directly on our learning platform.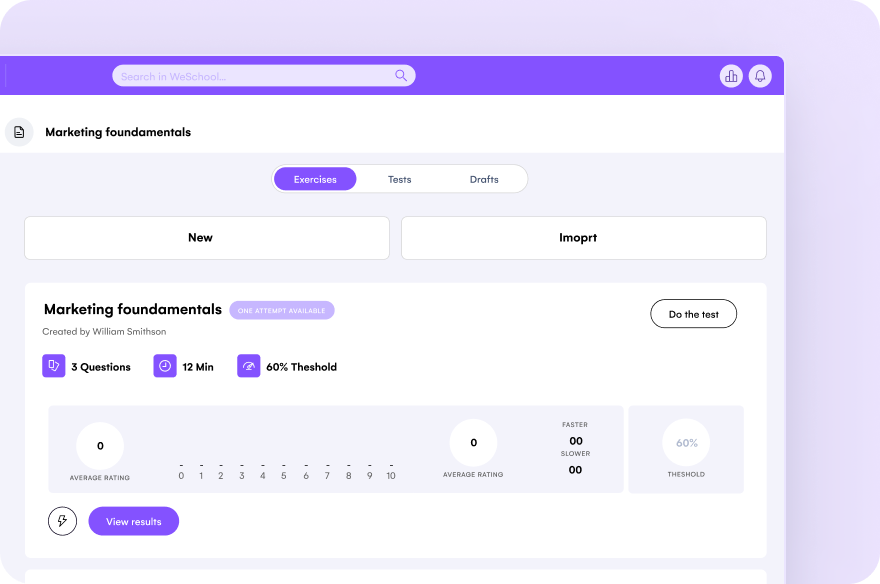 Tailor assessments to the end user
Create exercises and tests to meet the learning objectives, needs, and preferences of your users. Then assign them to your learners wherever they are needed.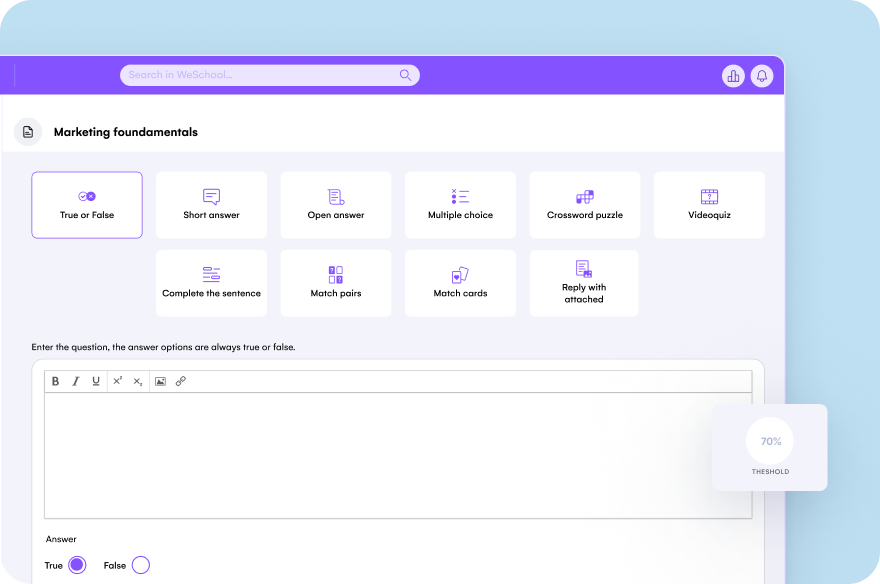 Select between up to 10 question types
From video quizzes to open-ended questions and gamification, you can select between a mix of question types to fit your group's learning objectives.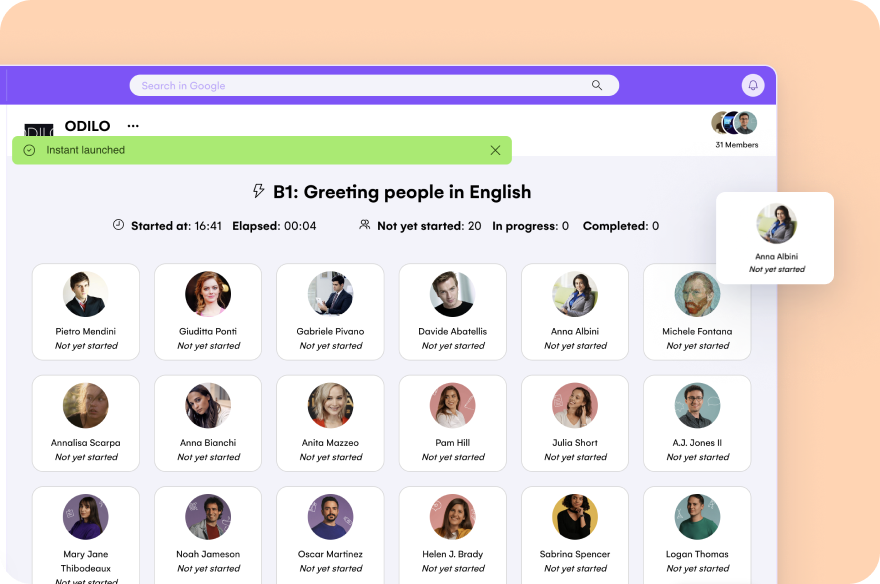 Send spontaneous assessments
Want to really see where your learners are at? Send them an instant short assessment to test their progress on the spot. A simple way to track progress and encourage engagement.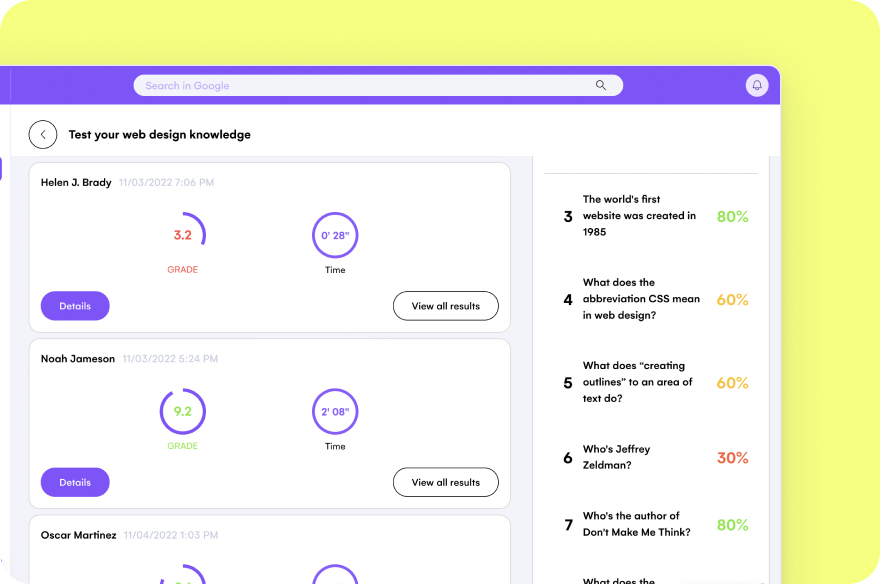 Monitor individual and group performance
View the grades, completion times, averages and participation for each exercise and test at an individual and group level to contextualize performance. Then export progress reports to further analyze or share.
MANAGE, MEASURE & ANALYZE
Ready to get started?
Explore our full learning platform with a 14-day free trial, no credit card required. Create training experiences and engage users without being a learning expert, all in one place.