In this webinar, Akis Laopodis, Head of Client Partnerships at WeSchool, shows you how to implement super easy hacks that you may have not thought about to make your courses simpler to deliver and manage!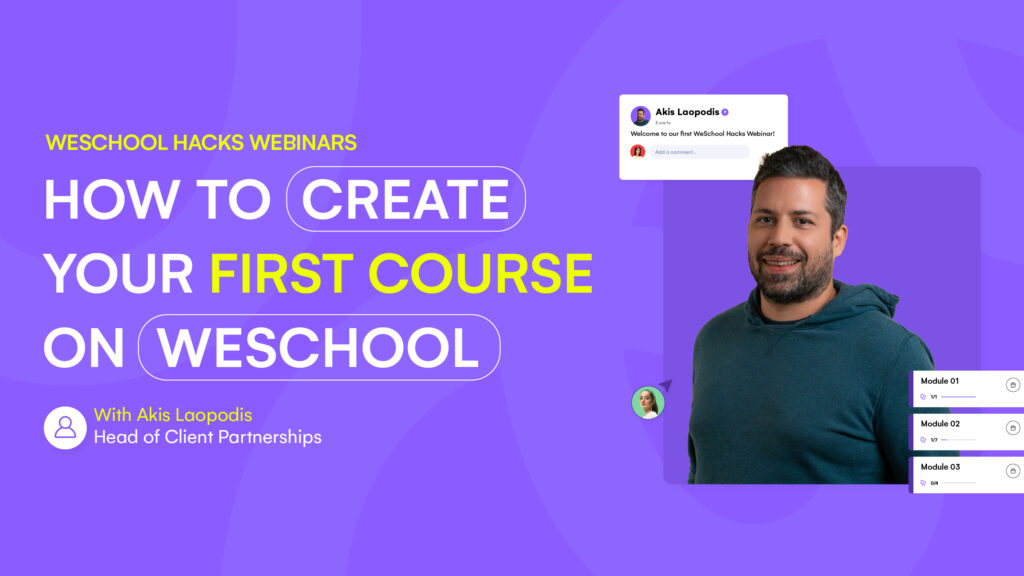 🚀 Set training goals 
🏢 Make everyone complete your courses no matter their schedule 
🏆 Interact with users in ways you currently can't 
💡 Do it all on WeSchool 
⭐ Bonus: Live Q&A to answer all your Qs
Why effective training is (always) more important
Training and upskilling is one of the most important elements to remaining competitive in fast-changing environments. Yet we know that MOOC's and generic off-the-shelf courses are not necessarily the right solution. In fact, only 5-15% of people who start self-paced online courses complete them. 
Courses on WeSchool have up to 81% completion rates, regardless of whether they are instructor-led or self-paced. Our secret? Intentionally creating courses in a way that pushes participants to complete them.