Locking content behind a paywall is not online education
Online learning has been around for over 30 years. It's fair to say it is no longer a trend. Not even innovative.  Rather, it is mainstream. Since 2020, online education has been on the rise.  In 2023, 93% of global firms will switch to online learning. Meanwhile, sign up for online courses increased from 40 million in 2021 to 220 million in 2022. Not to mention the global e-learning market is projected to grow by $200 billion by 2026.
However, statistics also show that relying exclusively on online education may be counterproductive.
Over-relying on MOOC's...
Most online courses follow the Massive Open Online Course model (MOOCs). They are designed to educate thousands of students. This is great for accessibility. But it comes at the expense of human interaction. The result? Disengaged learners, self-reliance, isolation and ultimately: lower quality of learning. 
MOOC's have an average completion rate of 12.6%. Only 12 of 100 students that pay for an online course complete them. So where do we go from here? There is growing evidence suggesting that learning with others – even if separated by time and space – can overcome the challenges that traditional e-learning has brought. This is what we know as Community Learning. 
In this article, we're going to discuss how Community Learning in the context of online and distance learning improves learning experiences. More specifically, we'll look at how and why building Learning Communities in online environments is the way forward. We'll also include tips to help you build a sense of community on the WeSchool platform. That said, let's dive right in.
What is Community Learning?

Community learning is a learning strategy that connects learners with peers, teachers, experts and mentors to drive higher engagement, skill-building and completion rates. It uses blended online learning (virtual instructor-led training plus online learning), supported by social features—such as group discussions, sharing learnings, content recommendations, participating in online groups, or asking questions and receiving answers. 
How do you bring Community Learning into online learning?
You make learning with others the norm. Instead of relying on isolated learning experiences, you make the social aspect a requirement. It's the little things that add up, such as: 
Incorporating group projects into course assignments 

Scheduling live sessions for open discussions

Asking learners to share their own content pieces to add further value or simply 

Planning 1-to-1 catch up's with learners to gather feedback
If you want to go a step further, you can incorporate innovative learning methodologies into your courses, training or sessions. What are innovative teaching methods? They are active forms of learning in which learners gain expertise via the implementation of their knowledge rather than rote memorization. In other words, it's a form of learning by doing. 
This implementation is done alongside peers, such as through project-based learning, debates, cooperative learning or challenges, among others. During this process, a sense of belonging and community are built. 
Deep-dive into our free Methodology Handbooks to learn how to get started with innovative teaching.
At this point, you understand how to implement Community Learning, but how can simple additions based on interactions make the experience that much richer?

#1 Community learning overcomes the drawbacks of online learning
The first reason to incorporate Community Learning into e-learning experiences is that it implements the social elements that are missing in top-down online experiences. What used to be an eternal slide presentation becomes a group project where learners can discuss their interpretations. What used to be a pre-recorded training becomes an interactive discussion with questions and answers.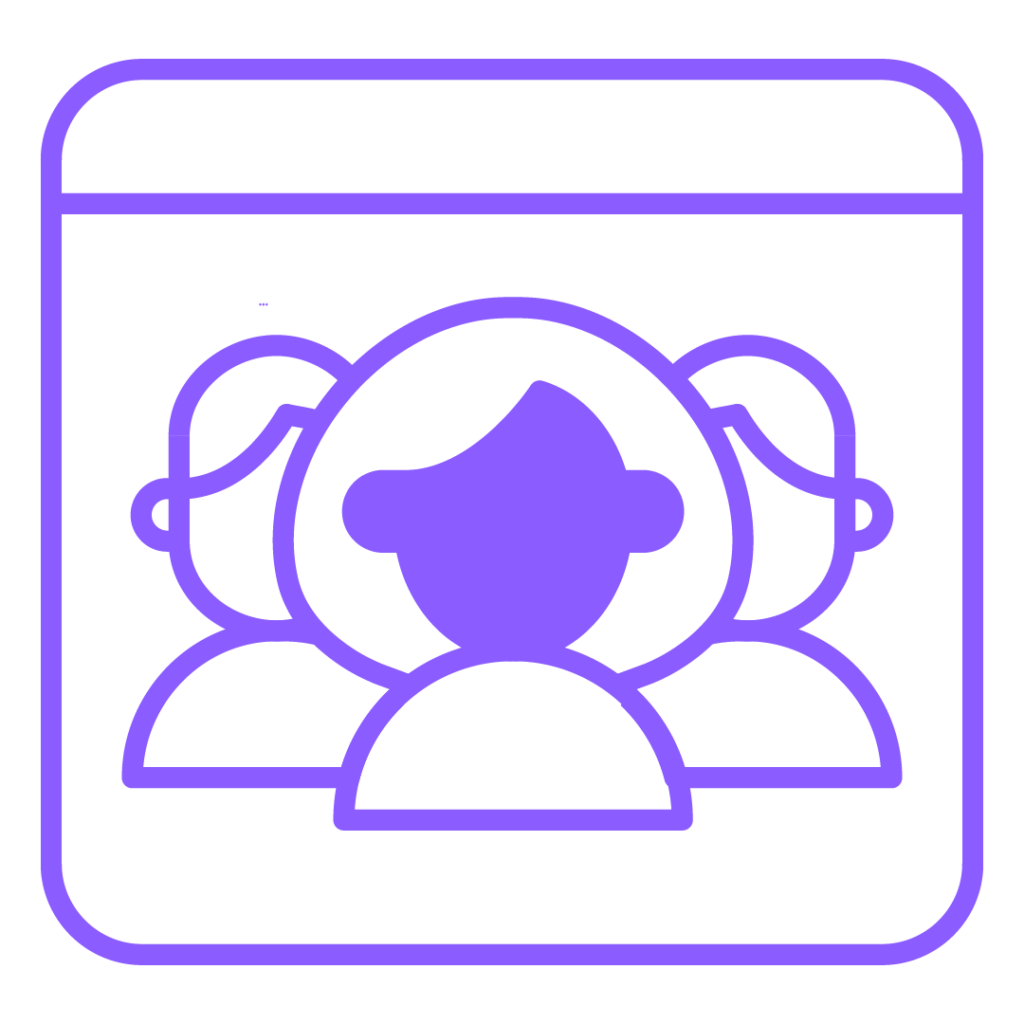 #2 Peer-to-peer learning leads to higher engagement

#3 Higher completion rates
Learning with others leads to higher engagement rates and motivation to complete learning materials. In doing so, completion rates increase. The average completion rate for online courses on traditional learning platforms is 12.6%. 
When incorporating social learning principles into the experience, completion rates can skyrocket. On the WeSchool platform, our projects have up to 81% completions. This is because our platform and education projects are built with a learner-centered and Community Learning approach.
How to use the WeSchool platform for Community Learning
WeSchool's platform is designed to help course creators, educators and organizations create more engaging learning experiences while building online communities. Here are some of the few things you can do to build a Community in online and blended learning.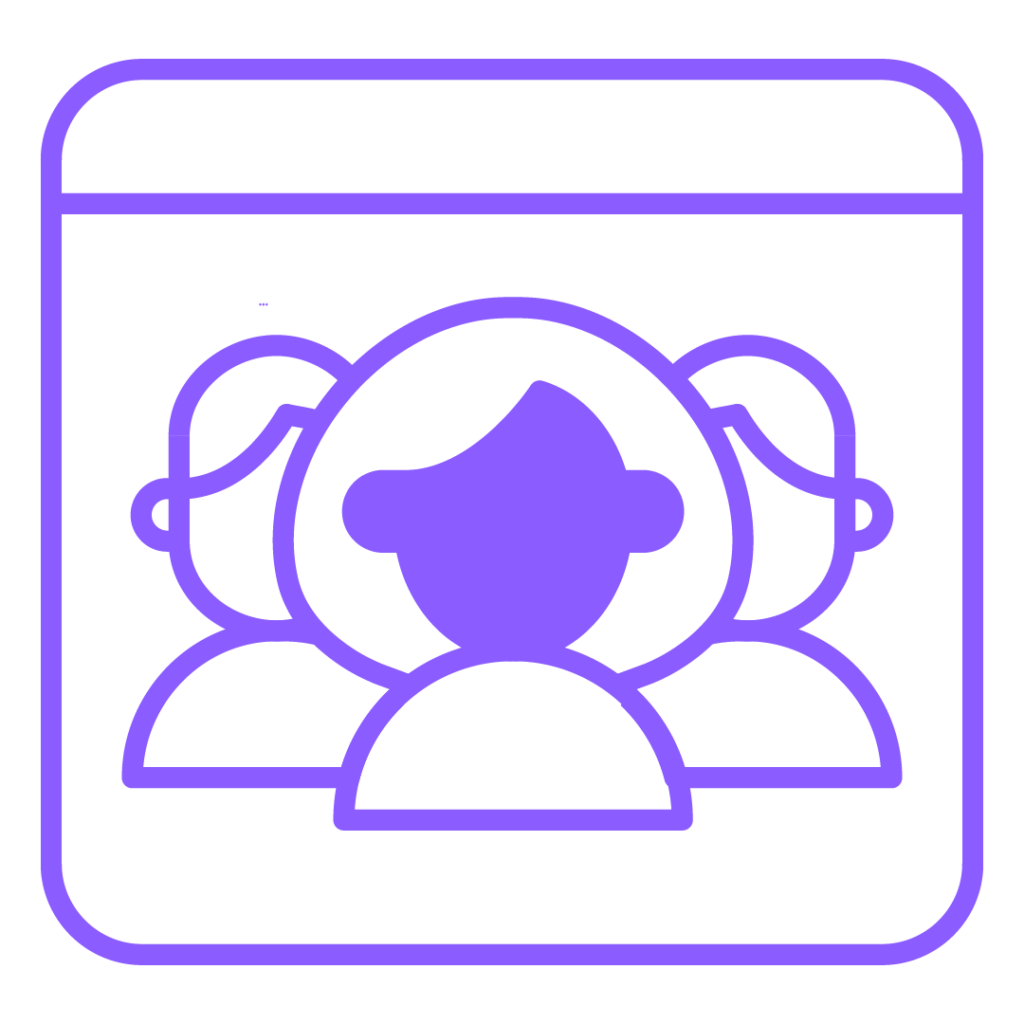 Create Groups for different classes, courses or cohorts to benefit from a multi-purpose environment where users can learn and interact with each other

Use the Wall to start Group discussions and encourage members to share their thoughts and findings

Create interactive tests with +10 types assessment types to stimulate learning in different ways

Start Live sessions to spark a sense of community anytime

Provide 1-to-1 feedback using the Chat feature for extra support and encouragement

Pair different users with each other for group assignments and get them to collaborate through asynchronous tasks and 1-to-1

Plan presentations and projects for sharing in person, on the WeSchool platform, or a blended combination of both. We've got a Calendar and Activity Planner to help you set up!
TL;DR: Community Learning is the future of online learning
Online learning is here to stay. But for it to continue having an impact (the purpose of education itself) it needs to evolve to focus on learning. With time, technology has shown us the importance of connection, collaboration and community. This is why Community Learning plays such a pivotal role in improving engagement, motivation and completion rates. 
To learn more about how to bring Community Learning into your online learning course, training or services, book a demo with our team to explore how WeSchool's flexible platform can support your requirements.